Welcome to the website of GADOC, the Guernsey Amateur Dramatic and Operatic Club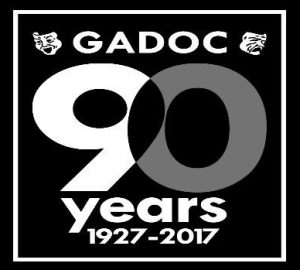 Since 1927 GADOC has been leading the way in local theatre. During the last 90 years we have produced over 350 plays, musicals and pantomimes. Although an amateur club, the depth of talent that we have as members enables us to bring professional standard productions to the Guernsey stage. Our aim is to bring diverse theatrical experiences to our audiences, from Shakespeare to Ayckbourn, Rogers and Hammerstein to Jason Robert Brown, we will continue to give you old favourites along with recent West End shows as well as, of course, our annual pantomime.
Our Next Production:-
18th to 21st October 2023
The Diary of Anne Frank
Directed by Dani Robin

Nazi-Occupied Holland, 1942. Young Jewish girl Anne Frank and her family go into hiding in the secret annex of an Amsterdam warehouse. Soon joined by another family and a local dentist, and living in uncomfortably close quarters, the vivacious and observant Anne keeps a diary and through her eyes we glimpse the drama, terror, hope and even humour of the struggle to survive unimaginable circumstances.
Directed by Dani Robin, Kesselman's gripping adaptation creatively brings the well-known story to life for generations old and new.
Tickets on sale now at www.guernseytickets.gg, click a date below to book that performance:
Weds 18 Oct 19:30 – Book now
Thurs 19 Oct 19:30 – Book now
Fri 20 Oct 19:30 – Book now
Sat 21 Oct 14:00 – Book now
Sat 21 Oct 19:30 – Book now