Welcome to the website of GADOC, the Guernsey Amateur Dramatic and Operatic Club.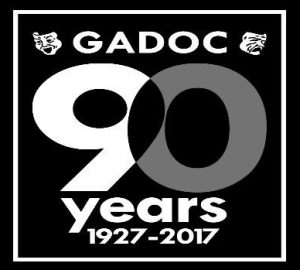 Since 1927 GADOC has been leading the way in local theatre. During the last 90 years we have produced over 350 plays, musicals and pantomimes. Although an amateur club, the depth of talent that we have as members enables us to bring professional standard productions to the Guernsey stage. Our aim is to bring diverse theatrical experiences to our audiences, from Shakespeare to Ayckbourn, Rogers and Hammerstein to Jason Robert Brown, we will continue to give you old favourites along with recent West End shows as well as, of course, our annual pantomime.

We have now cast The Vicar of Dibley and Romeo and Juliet. Cast lists will be published soon. Our next auditions will be for Jack and the Beanstalk, our 61st annual pantomime. Details will be published soon.
Our Next Production:-
July 23rd to July 27th 2019
The Vicar of Dibley

No no no no no no… yes! The ever-popular comedy series has been turned in to a stage play and is being performed by GADOC this summer.
Relive the arrival of the new female Vicar, Geraldine Granger, who describes herself as a "babe with a bob cut and a magnificent bosom", and meet again the many zany inhabitants of the quiet village of Dibley, including the pompous David and his son Hugo, the dippy verger Alice Tinker, Owen and Frank, and "no no no no yes", Jim, in this hilarious British sitcom.