Welcome to the website of GADOC, the Guernsey Amateur Dramatic and Operatic Club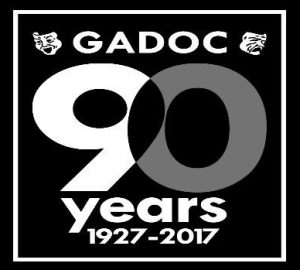 Since 1927 GADOC has been leading the way in local theatre. During the last 90 years we have produced over 350 plays, musicals and pantomimes. Although an amateur club, the depth of talent that we have as members enables us to bring professional standard productions to the Guernsey stage. Our aim is to bring diverse theatrical experiences to our audiences, from Shakespeare to Ayckbourn, Rogers and Hammerstein to Jason Robert Brown, we will continue to give you old favourites along with recent West End shows as well as, of course, our annual pantomime.
Our Next Production:-
25th to 27th August 2022
Witness For the Prosecution
By Agatha Christie
Directed by Michael Sullivan
Produced by Lisa Johnston
Although no stranger to the stage, Mike Sullivan made his directing debut in the 2019 One Act Play Festival; this will be Mike's second time directing for GADOC as part of our annual calendar of productions after his successful Easter musical production of Jesus Christ Superstar! Supported by Lisa Johnston as Producer, we are very excited to see Agatha Christie's murder mystery come to life this August. The affable Leonard Vole is being tried for
the murder of a wealthy woman, and legendary lawyer Sir Wilfrid Robarts has chosen to represent him. Unfortunately, Leonard's alibi depends on the testimony of his callous wife, Christine – who, after the discovery of a legal loophole, makes the shocking decision to appear in court against him. To Sir Wilfrid's surprise, this is only the first in a series of puzzling revelations and reversals.