Future Productions
22nd to 25th October 2019
Romeo and Juliet

Written by William Shakespeare
Directed by Gillian Jackson
Romeo and Juliet is set in Verona – a city torn apart by rivalry between two powerful households, the Capulets and Montagues.
Shakespeare tells the story of two young lovers caught up in their parents long standing feud. Their love triggers off revenge, killings and their own tragic ends within the space of a few days. The action of the play is fast with violence changing from danger to bawdy humour to romantic love.
Romeo and Juliet tells a story from the past but serves as a reminder to us today that prejudice leads to mindless violence and unnecessary death and suffering.
21st December 2019 to 4th January 2020

Our 61st Annual Pantomime
Jack and the Beanstalk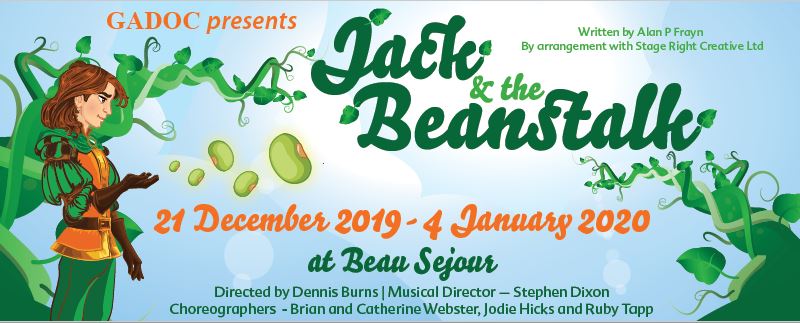 by Alan P Frayn
Directed by Dennis Burns
Cast will be announced soon
Easter 2020

Annie

Book by Thomas Meehan, Music by Charles Strouse, Lyrics by Martin Charnin
Directed by Lisa Johnston
Auditions will be held in September 2019. Registration is now open via the Annie Facebook group: ANNIE – GADOC Easter Musical 2020
Once you've registered, the audition pack will be sent to your email address
If you've got any questions please contact LisaAnnie2020@gmail.com
w/c 16th May 2020

The 72nd Guernsey
One Act Play Festival
Summer/October/December 2020

We are currently accepting submissions from directors for our 2020 Summer Season, October Production and 62nd Annual Pantomime