One Act Play Festival 2019
GADOC's 71st Annual One Act Play Festival ran from Tuesday 2nd July to Saturday 6th July. The plays were:-
---
Tuesday 2nd July 2019 at 7:30pm
The Rainbow Fish Musical
by Austin Zumbro, directed by Darren Alderton [Avril Earl Centre of Dance and Theatre] [Musical] [Under 15] [All Female]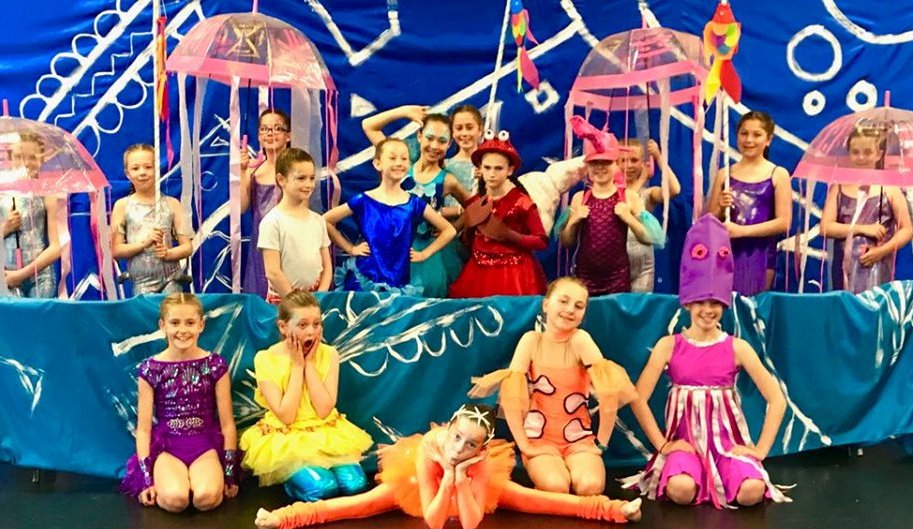 With shiny, multi-coloured scales, Rainbow Fish is the most beautiful fish in all of the ocean, and the only one of her kind. When Rainbow Fish refuses to share her vibrant, shimmering scales, the whole ocean seems to turn against the vain creature. Unhappy that no one adores her anymore, the Rainbow Fish seeks out the wise Octopus, who helps her learn that it's far better to be admired for being kind than for being beautiful. Join the Junior Cast of the Avril Earl Centre of Dance and Theatre as they take you under the sea with this delightful, energetic and certainly 'bubbly' new production of a classic children's story!
Marry Me a Little
by Stephen Sondheim (lyrics), Craig Lucas & Norman René, directed by Jo Martel & Jenny Falla [GADOC] [Musical] [Under 21]
A charming and bittersweet musical revue that features songs by Stephen Sondheim, the undisputed master of the contemporary Broadway musical. Two urban singles share a Saturday night of sweet fantasies and deep yearning while never leaving the confines of their solitary apartments. Together, they breathe new theatrical life and meaning into a collection of trunk songs that were culled from the final productions of Anyone Can Whistle, Follies, Company, A Funny Thing Happened on the Way to the Forum and A Little Night Music.
---
Wednesday 3rd July 2019 at 7:30pm
Our Day Out
by Willy Russell, directed by Darren Alderton [Avril Earl Centre of Dance and Theatre] [Musical]
Join a class of underprivileged schoolchildren as they are taken on a day's outing by their teachers. The children boisterously rampage through a roadside café, run wild at a zoo, claw their way up the walls of Conway Castle and a bulldoze across a beach. A joyous celebration of the joys and agonies of growing up, but also a sharp pointer to the depressing present and empty future, for a day out is as much as these children can expect.
The Great Bank Robbery Hostage Crisis
by Landen Swain, directed by Lottie Reynolds [The Cheshire Dramatic Arts Academy] [New Director] [Under 21 Director]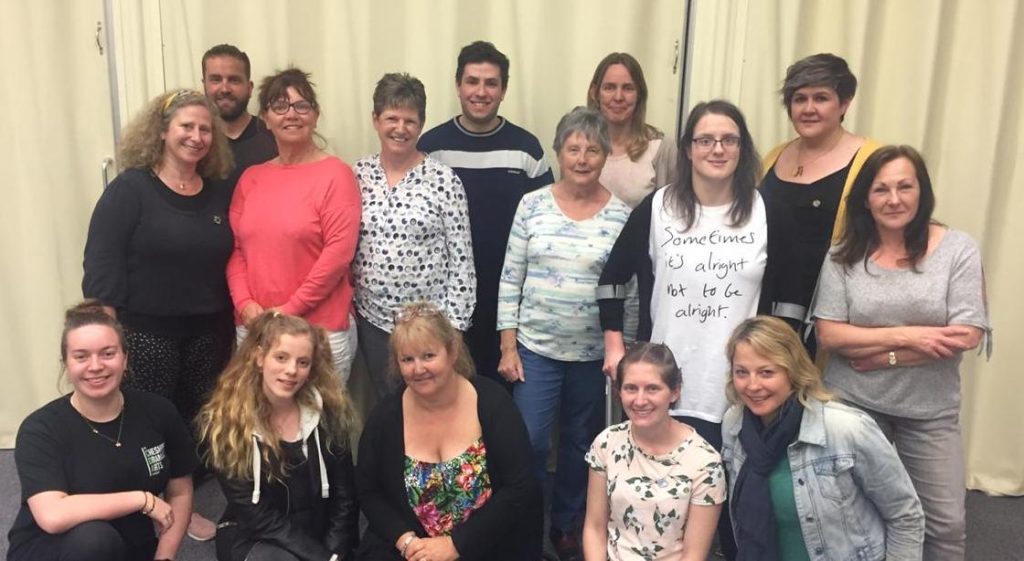 When a gang of notorious bank robbers hold up a local bank, they don't realise that the only person with a key to the vault is the manager and it's her day off. Things go even more wrong when they find they are surrounded by the police, with no money and no way of getting into the vault.
---
Thursday 4th July 2019 at 7:30pm
A Matter of Life and Death
by Michael Sullivan, directed by Michael Sullivan [GADOC] [Unpublished] [All Male] [New Director]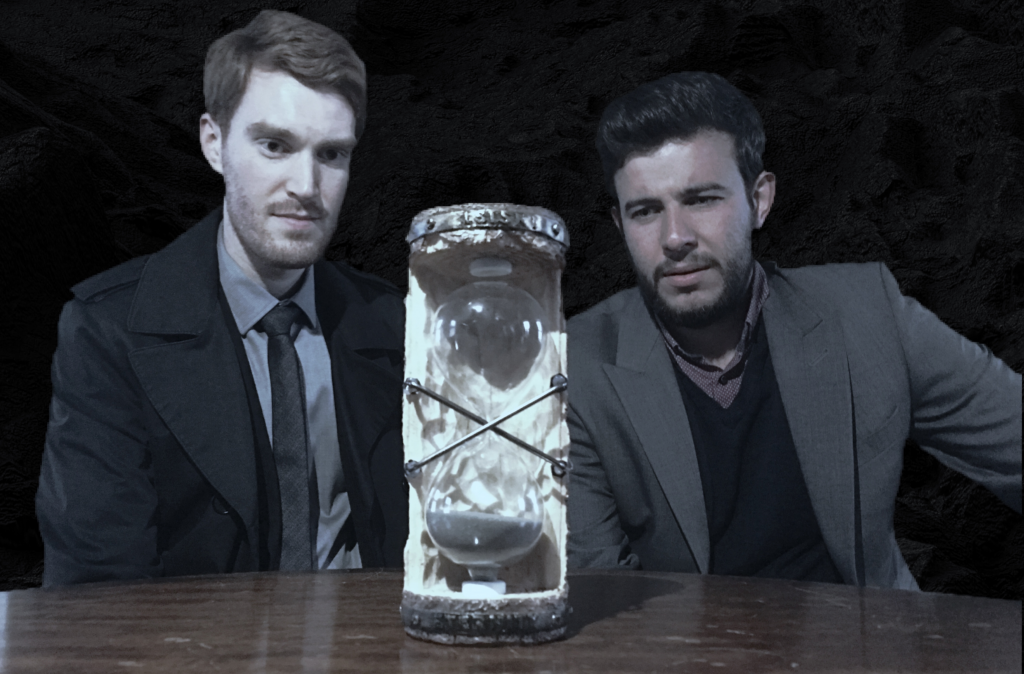 David has had enough of life and has plans to end it all, but a conversation with death gives him a different perspective.
I Dream Before I Take the Stand
by Arlene Hutton, directed by Ann Atkinson [GADOC]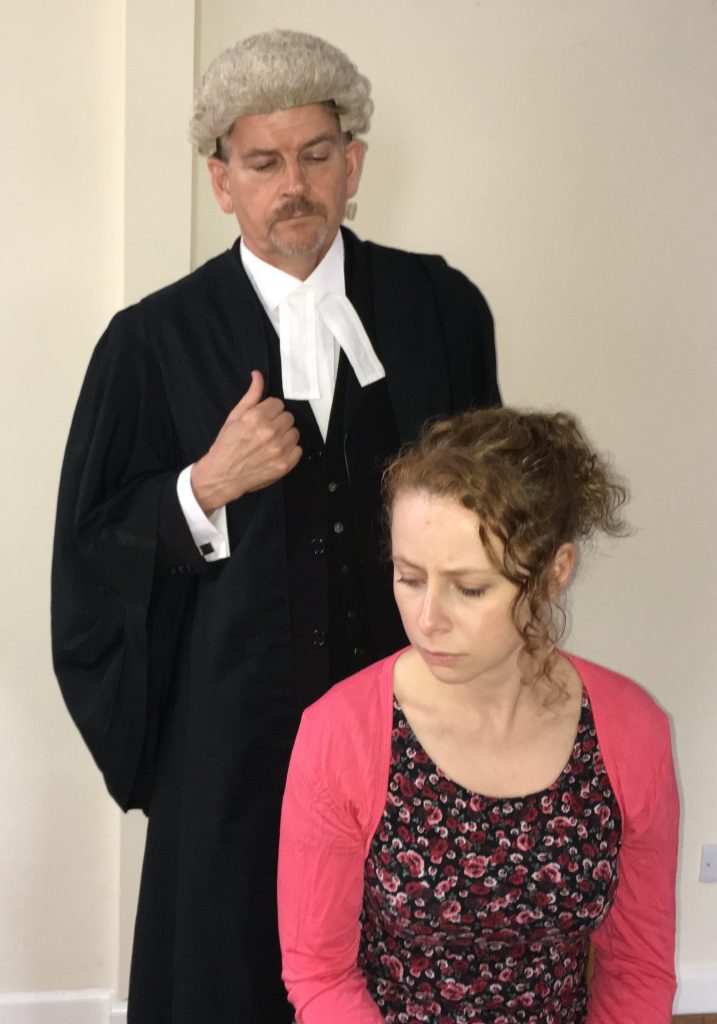 A woman dreams that she is under cross examination in a sexual assault case. By horribly distorting a perfectly innocent walk through the park, the defence lawyer leads the witness deeper and deeper into a nightmarish abyss. The critics have acclaimed this short play as both provocative and a riveting piece of theatre.
Blood on Canvas
by Richard James, directed by Bob Thompson [GADOC] [All Female]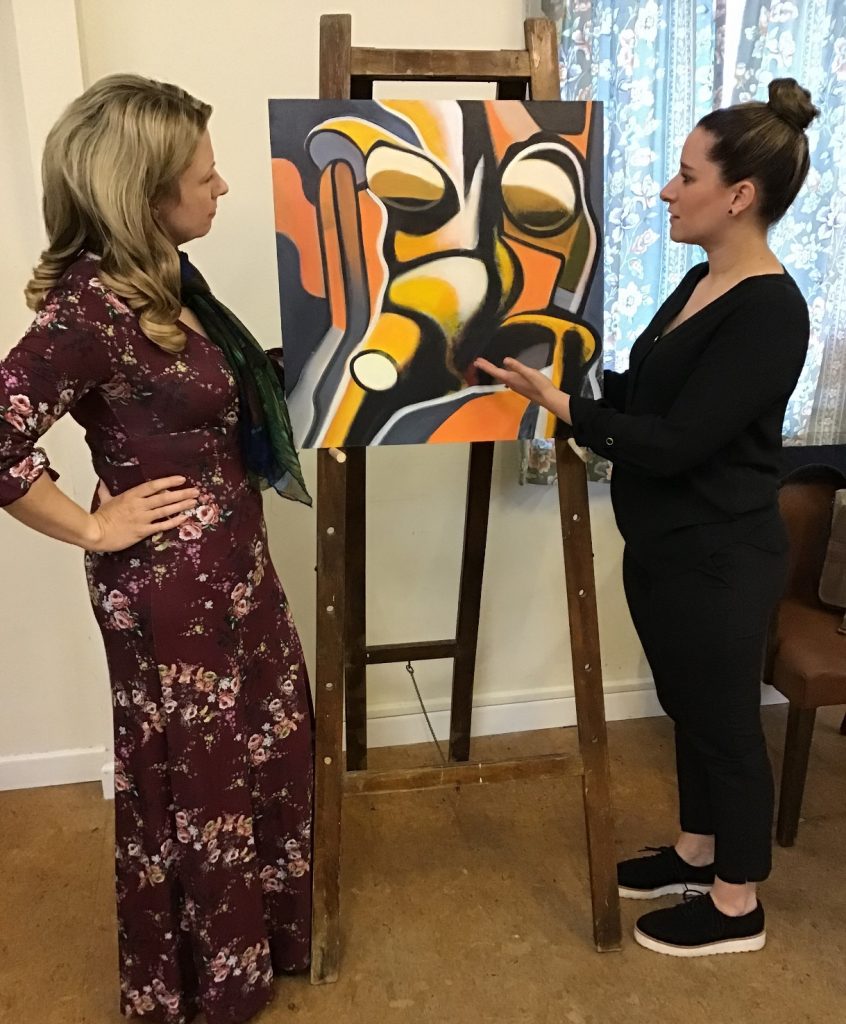 Stella is visiting an out-of-town studio/gallery with a view to purchasing a valuable painting. The gallery is run by the artist Maddie Stone who, although seemingly taken by surprise by the visitor, is keen to show off her latest paintings. Throughout the visit their rapport grows and an invisible bond seems to draw them together. Will Stella find what she is looking for? Has Maddie a couple of surprises of her own? But are both Stella and Maddie exactly who they seem to be?
---
Friday 5th July 2019 at 7:30pm
Treasure Island
by Nick Perrin & Ruth Kenward, directed by Jenny Falla [GADOC] [Musical] [Under 15]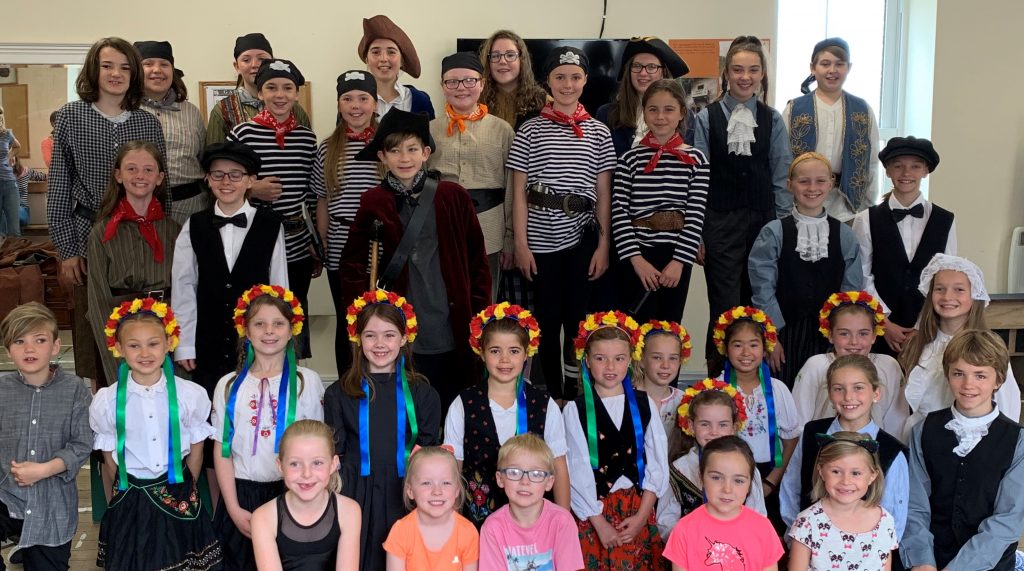 The moment Jim Hawkins discovers the treasure map in Billy Bones' sea chest, his life changes forever: 'X' marks the spot of a notorious pirate's loot! Jim becomes the cabin boy on The Hispaniola, a ship bound for Treasure Island. On the journey Jim encounters the beguiling one-legged ship's cook Long John Silver – but should he trust this cunning man? Mutiny breaks out but, with the help of eccentric Ben Gunn, Jim bravely helps Squire Trelawney and his men to win through. They defeat the pirates, locate the treasure and sail home triumphant.
13 Signs You Should Stop Being a Pirate
by A. M. Dittman, directed by Dani Robin [St Stephens Players] [All Female] [New Director]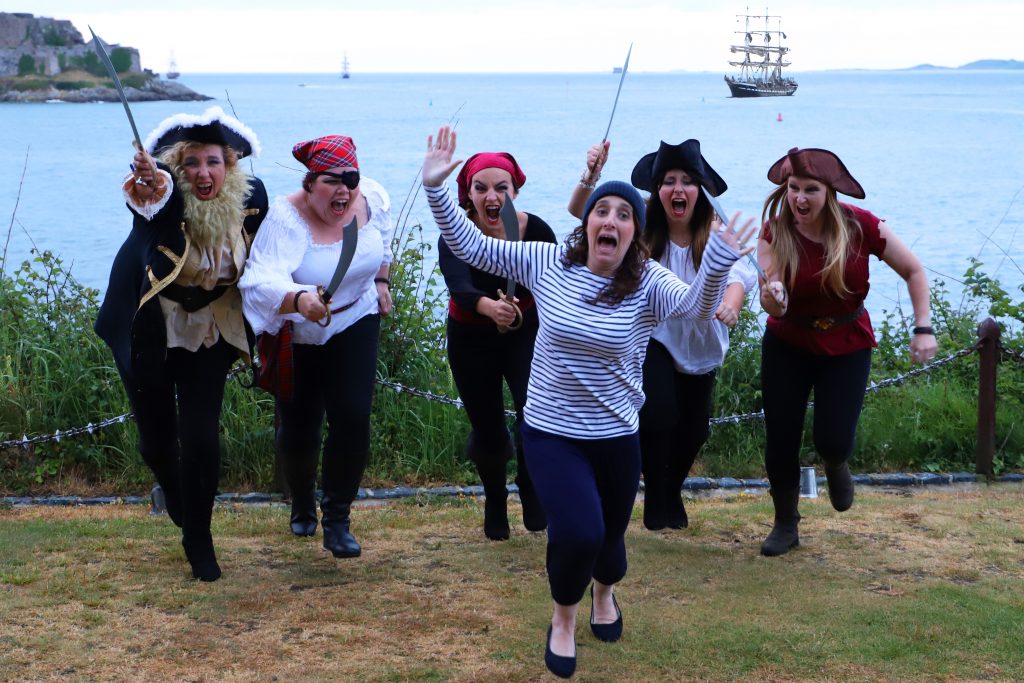 The most dastardly crew on the high seas is horrified when Jaime starts to question the pirates life. Helping people? Putting a unicorn on their flag? Dabbling in Buddhism? What could be worse?! The pirates must set their shipmate straight before it's too late, but the sea is full of distracting swordfights and manatees that look like mermaids. A goofy celebration of the arrrt of being a pirate for crews of all sizes.
Lucy in the Sky
by Tony Layton, directed by Michelle Brady [Peppermint Muse] [All Female] [New Director]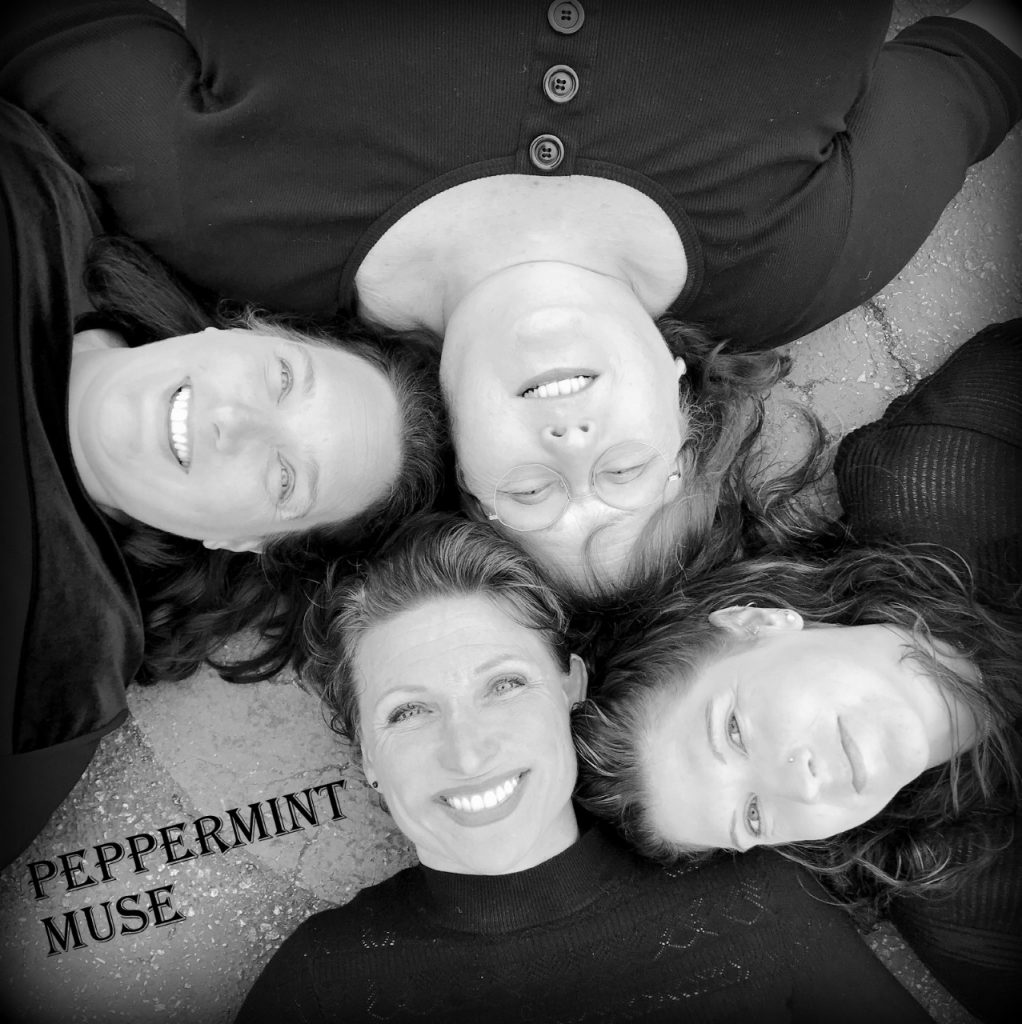 It's winter in an inner city hostel for the homeless. On this night three women seek shelter. Each has their own story to tell which explains why they live on the edge of society.
---
Saturday 6th July 2019 at 7:30pm
Beware the Jabberwock
by Ron Nicol, directed by Michelle Brady [KD Theatre Stars] [Under 15] [New Director]
Emma and Lucy are lost in Tulgey Wood, a mysterious forest. Trying to find their way home they encounter many strange creatures. Joined by the intrepid but hapless knight Percy they come face to face with the Jabberwock and eventually its terrible secret is revealed and the children find out what 'Fruminous' really means.
Sophie
by Marjorie Dickinson, directed by Ann Atkinson [GADOC] [All Female]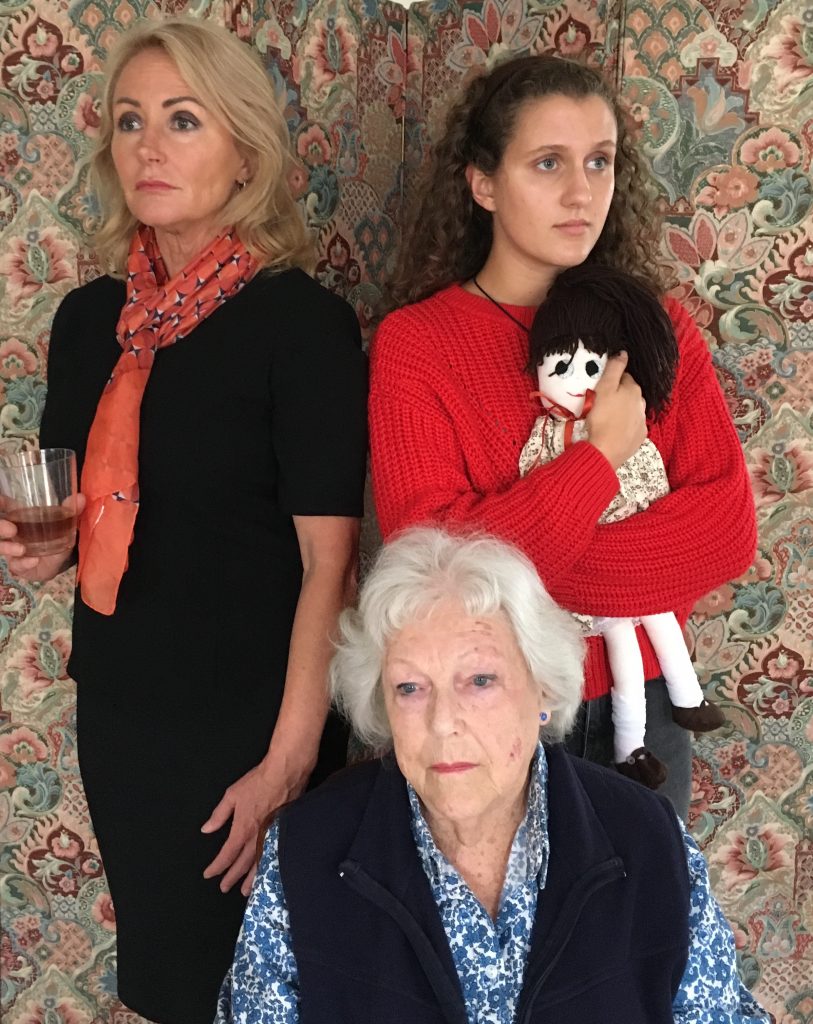 Three generations of women live in an old house which has been in the family for generations. Sophie, a teenager, Barbara, her solicitor mother and Emily, her paternal grandmother. The play tells the story of a life changing event and their individual reactions to this and to each other.
---
Our adjudicator for 2019 was Ben Humphrey who is a member of the Guild of Drama Adjudicators.
---
Trophy Winners for the One Act Play Festival 2019
Joan Machon Award for the most promising performer under 21: Katie Luxon, 'Queen in Beware the Jabberwock'
RGI Trophy for the best performance by an individual under 18 (Any age group cast): Ivy Botzenhardt, 'Woman in Marry Me a Little'
St. Stephen's Players Trophy for the most outstanding performance by an individual in a supporting role: Danny Barker, 'Mr. Briggs in Our Day Out'
The George Foote Memorial Trophy for the best humorous performance: Mia Larbalestier, 'Star Fish in The Rainbow Fish Musical'
The Rollie Wolley Memorial Trophy for the most outstanding performance by an individual: Eleanor Lane, 'She in I Dream Before I Take the Stand'
The Elaine Ralls Memorial Trophy for a "Magic Moment" from any entry: 'Handing back the animals in Our Day Out' directed by Darren Alderton
The Lee Trophy for the most effective 'first impression' created by stage setting: 'Beware the Jabberwock' directed by Michelle Brady
The Redgrave Trophy for the best backstage crew: 'The Rainbow Fish Musical' directed by Darren Alderton
The Margaret Moffatt Trophy for the first time director with the highest overall mark: Michelle Brady, 'Beware the Jabberwock'
Joyce and Cecil Cook Trophy for the Director of the play with the highest overall mark who has never won either the Bucktrout or the Edward Willis Trophies: Jo Martel, 'Marry Me a Little'
The Edward Willis Trophy for the Director with the highest mark for Direction: Ann Atkinson, 'I Dream Before I Take the Stand'
The Burns Trophy for the original unpublished play with the highest marks: Mike Sullivan, 'A Matter of Life and Death'
The Hazel Rowe Trophy for the Musical Play with the highest overall marks: 'Marry Me a Little' directed by Jenny Falla and Jo Martel
The GADOC Jubilee Trophy for the play with the highest marks with the cast aged under 15: 'Treasure Island' directed by Jenny Falla
The F.W.Thomas Memorial Trophy for the play with the highest marks with the cast aged under 21: 'Marry Me a Little' directed by Jenny Falla and Jo Martel
The Frankie Billington Trophy for the play with the highest marks with an All-Male cast: 'A Matter of Life and Death' directed by Mike Sullivan

The Gaisford Trophy for the Director aged under 21 with the highest marks for direction: Lottie Reynolds, 'The Great Bank Robbery Hostage Crisis'
The Anthony Booth Trophy for the play with the highest marks with an All-Women cast: 'Lucy in the Sky' directed by Michelle Brady
The Bucktrout Challenge Trophy for the play with the highest marks: 'I Dream Before I Take the Stand' directed by Ann Atkinson
The Audience Award Salver for the play which receives the most votes from the holders of Season Tickets who have seen all the plays: 'Our Day Out' directed by Darren Alderton